Duration
Ongoing. (Initial → 3 months)
Overview.
We were approached by a young entrepreneur looking for a way to grow her wedding and event planning business in Jakarta, Indonesia.
Local competition is plentiful, tough market situation, and her website is relatively new. She needed help to grow traffic to her website, and she doesn't have a lot of budget to work with.
This is how we help her achieve her goals.
The problem.
Competitive cut throat industry.
To start, we outlined main challenges faced by wedding planners in the local market in general.
Event planning, and wedding planning in particular, are highly competitive fields. The low cost of entry, light regulations, and small amount of capital required to initiate a wedding planning business make it a relatively easy business to get into.
Couple this with the trend that more couples are opting to plan their own weddings rather than hire a planner and it's the perfect storm for a highly competitive marketplace for wedding planners looking to establish or grow their business.
↑ 126%
Month-over-Month
Growth
The goals.
Standing out in the sea of sameness.
Our wedding SEO services increases website traffic by targeting local search in order to put her wedding business in front of searching, looking-to-book clients.
To get started, we set a clear goal and the scope of the project to cement the timeline for the project.
After a couple of exploratory video calls with the client, we identified a lot of issues in the setup of the website, and we researched her competitors to understand their strengths and come up with content ideas.
We work closely with them to determine where we should focus all of our attentions.
Tough business. The low cost of entry, light regulations, and small amount of capital required to initiate a wedding planning business make it a relatively easy business to get into.
The work.
We listen.
We consult.
We implement.
We train.
During consultation, we were able to create a plan for the year that took into account her modest budget and where our work would create the largest impact on her business.
By tracking the types of events happening throughout the year, we were able to create a search strategy that targeted the evergreen and seasonal keywords immediately before the biggest season for booking these services.
After speaking with our account managers about the different options, she decided on our Loganix Premium product—A complete local-oriented SEO solution for small business owners.
Audit.
Before we proceed with anything, we have to make sure everything is in working order.
We audited the existing website, fixing and implementing all best practices when it comes to SEO technical issues. We cover all on & off page factors for organic and local SEO.
Understanding.
To understand the business cycle and trends in the wedding industry, we gone through their core products & quarterly offerings.
With a clear understanding on how the industry works, we start researching on highest value keywords to rank for the next quarters. We picked the ones that provides the most value in the short term, allowing them to rank higher, quicker.
Adjustments.
With a strategy and clear goals in hand, we start layout the work involved to achieve what we've planned.
We start with the website itself. We fix or improve on:
Copy
Additional content
Speed optimization
Mobile optimization
Content reorganization
Analytics
To ensure that we're on the right track, we implemented various tools to monitor and track site visitors that will guide our decisions in the future.
Local traffic targeting.
GMB (Google My Business) is a very powerful tool when it's being implemented and used correctly. We setup a profile for their location, and implemented a strategy that will encourage her customers to leave more reviews in the future.
New clients loves good reviews. We use existing reviews and leverage them on the new updated website and on other marketing materials.
Linking.
SEO is not just about a website. We create a comprehensive plan for a link building campaign by working with local and niche specific publications and websites.
Self monitoring.
Throughout the implementation phase of the project, we guide them on how to monitor results using our Custom SEO Dashboard. They can monitor traffic, ranking changes, conversions, backlinks placed and more.
Using our Project Management Dashboard, they can see the status of the project, what we're working on currently and what she can expect for the upcoming week or month.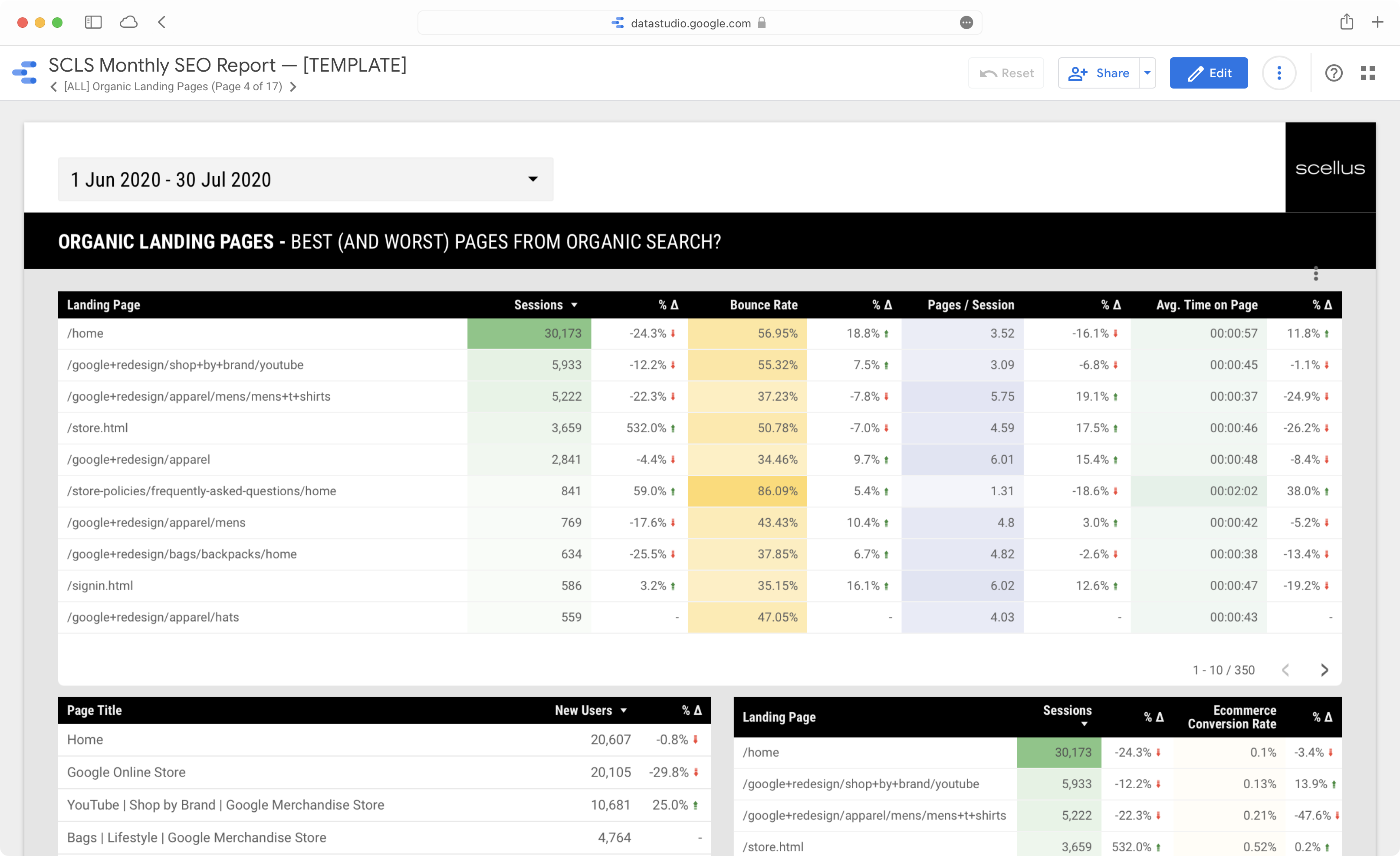 Media + SEO.
Internet is a very noisy place. To a consumer and even you, reading stories on an independent blogs, magazines and newspapers as more trustworthy than advertising.
Being quoted as an expert source or featured in such publications builds your company's credibility. Additionally, a backlink from them increases the website's SEO value.
In short, a trustworthy source will help you make you appear trustworthy too.
Want to know more Media + SEO is beneficial for your organization? Contact us to discuss your goals.
We've been thru multiple SEO and link building companies but none of them delivery what they claim they can do.
Scellus did. They've become and integral part of the present and future success of our company and I look forward to working with them for many years to come.
Jackie S
Project Owner
The outcome.
Fix the basics, implement best practices and putting in the work, consistently.
Results.
We got a lot done within a year.
With proper strategic planning and a bit of patience, we delivered a point by point plan that works extremely well.
As a result, they saw revenue increase by over 261% compared to the same time last year. After initial onboarding (where the primary focus was fixing tech stack and tracking), they saw massive improvements in new customer acquisition, seeing a YoY increase in new client revenue between April and December.
SEO Rankings.
On top of SEO efforts, we also help initiate and manage media placement for the wedding planner. As a result, this increases the domain authority by a couple of points in just six months.
↑ 126%
Month-over-Month Growth
See how we can impact your bottom line.
Search Engine Optimization.
Interested? Let's talk.
We seek lasting relationships to help our clients unlock rapid growth at efficient economics. Tell us where you are and where you want to be.
Get started →