Great team, great service and prompt replies. Results delivered as promised within our specified budget.
Highly recommended!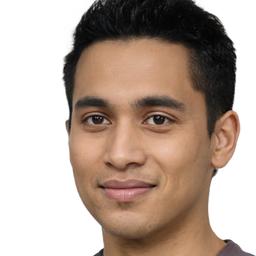 Affendi N
General Manager, Sarang Group
↑ 126%
Month over Month
Growth
About.
Sarang is a local restaurant in our neighboring suburb, serving traditional Malay cuisine from local hawker stalls and buffet lines, offering take-out and eat-in lunch from a diverse selection of freshly prepared, home-style culinary classics; served against a lush backdrop.
Sarang is the brainchild of a local husband and wife who had walked past the previously operated restaurant every day for years.
Sarang serves modern Malaysian cuisine, evolving familiar flavors by adapting to a contemporary palate while introducing a new interpretation of classic recipes.
Upon purchasing and rebranding the cafe, they had to figure out how to rejuvenate a forgotten and oft-ignored spot, attracting tourists and locals alike.
This is where we came in, and we are proud to say that we have contributed to huge growth for the business with a multi-channel marketing effort.
Goals.
Increase the number of people who found Sarang online when they searched for traditional Malay cuisine, be it breakfast, lunch & dinner options near Petaling Jaya, Selangor.
Approach.
Scellus provides our clients with a customized, fine-tuned digital marketing strategy that best fits our clients' needs.
After an in-depth analysis and digital audit by our team to drive more customers to Sarang, we focused on providing clients with our extensive Search Engine Optimization (SEO) campaigns.
We identified popular keywords for customers within the demographics and optimize Sarang's website and their third party directory listings. (e.g. Google My Business, Bing, Yelp, Foursquare, Apple Maps, etc)
This later proved to improve their organic presence within the local audiences and increased conversion rates.
As a result, we were able to dramatically increase Sarang's position for these keywords in search results.
Beautiful photos used to showcase Sarang's food to increase interest.
Scellus helped Sarang achieve their traffic goals two months ahead of schedule.
Through rapid experimentation and narrowing acquisition targeting, we were able to scale up an efficient growth marketing process.
2 – 3 months after launching our marketing efforts, the number of users who visited the Sarang's website organically increased significantly. By the middle of the year, users from organic search had increased by 478% year-over-year.
We also helped increase the number of users who found Sarang on Google Maps, resulting in 3.24x increase in search & phone enquiries.
Additionally, our content marketing strategy increased Sarang organic traffic by over 478% through strategic keyword targeting and SEO, setting them up for continued, sustainable growth.
↑ 478%
increase in organic traffic in the first 6 months.
↑ 3.24x
increase in search enquiries from Google My Business.
It's time. Let's kick-start your growth journey.
Search Engine Optimization
Let's talk marketing.
We seek lasting relationships to help our clients unlock rapid growth at efficient economics. Tell us where you are and where you want to be.
Get started →