Overview.
A non-profit organization* (NP), based in Malaysia, is a community-based organization advocating for and serving children and adults with intellectual disabilities and their families. Focused on their mission, they aim to promote respect, create opportunities, and advocate for equal rights for people with intellectual and developmental disabilities.
* The non-profit organization requested for a NDA ↗ to be signed for this project.
Industry
Non-governmental organization (NGO), Non-profit group, Philanthropy
The problem.
Endless cycle of expensive IT budget.
After operating a successful nonprofit organization for more than a decade, NP found themselves stuck in an endless cycle of expensive maintenance of their IT infrastructure.
It was not until a new Project Director joined the team and took a closer look at what the organization was spending on IT that they became aware of how much their budget had gotten out of control.
They partnered with us to perform an evaluation to see what could be done to reduce IT spend and improve outdated systems with lackluster performance.
The solution.
Efficiency is doing better what is already being done.
Although the hardware and software the organization had in place had been working just fine for years, it was overly complex for the job that needed to be done.
There were layers of hardware and software in place including multiple third party applications from different vendors, all with expensive maintenance and support contracts. The older technology was difficult and frustrating for employees to use, which resulted in people finding their own "work-arounds" and downloading free apps to get the job done — not ideal from a security point of view.
After a thorough audit, we peeled back the excess that had been built up and replaced it with newer and simpler technology. Scellus team helped the non-profit organization transition from outdated technology leveraging new cloud services that were much more cost-effective, easier to use and far more secure.
What sold me on Scellus was the people. They were responsive and very helpful even though we're new at this. They understood what we were trying to accomplish as an organization.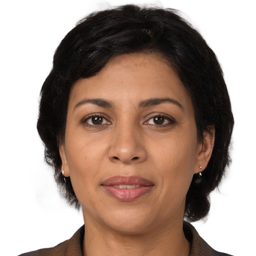 Norazah B
Project Director
The impact.
Maintaining outdated techs can get very expensive.
We frequently see organizations of all types maintaining outdated systems, as well as paying for resources they simply aren't using.
It's easy to drift into this situation, and technology changes fast. It often pays to conduct an IT audit to evaluate the efficiency of existing systems.
In the case of this non-profit, their annual IT budget was cut from over half a million ringgit to about RM 250,000, drastically reducing their spend on software, hardware and ultimately headcount by migrating to cloud-based services.
It's time. Start streamlining your IT infrastructure.
IT assessment and consultation.
Are you getting the most from your IT budget?
Make informed planning decisions. Talk to one of our experts to get started.
Get started →