25 things every small business should automate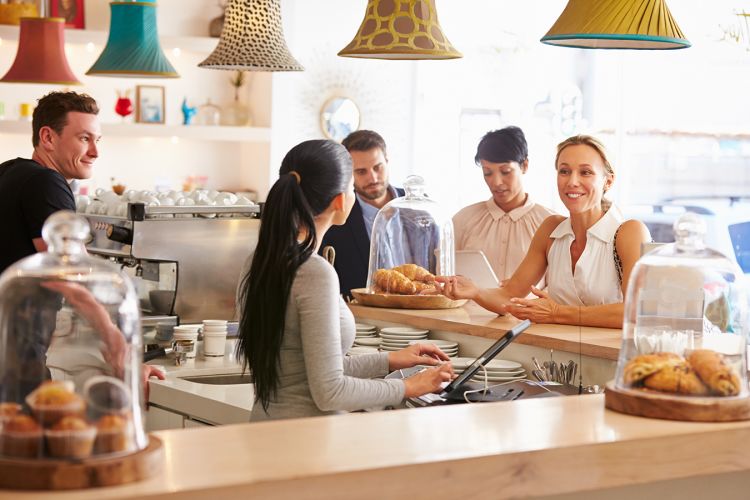 Automation allows you to treat clients as you would if you had more time. Help clients immediately, respond to their feedback and even send wishes for a happy birthday.
13. Make it easy for clients to ask for help
When a client needs help, nothing is more frustrating than a hard-to-find contact link and a slow-to-respond company. Six in ten consumers have decided against an intended purchase or business transaction because of poor customer service, according to a report prepared for American Express. Make sure your business meets—and exceeds—the client's expectations every time by automating a process for responding to help inquiries.
Include a "contact us" link in every email to spare clients the task of locating it on your website. When a client clicks the link, automation software tells you, or a predetermined staff member, to follow up.
With an automated process, the client receives a better, faster and more personalized answer than they would have by contacting a general phone number or email address. In the software, employee names can be added to a contact drop-down menu to ensure that to-dos are routed to the appropriate people. By assigning certain staff members to certain types of requests—a support rep for a technical issue, a salesperson for a prospect inquiry—you immediately connect the client to the person who can help the most.
14. Send appointment reminders
In our overscheduled world, leads and clients need reminders about appointments—and reminders of reminders, too. Forgotten appointments translate to wasted time and money for your business, but you can't afford to spend hours playing each client's personal assistant. While you're responsible for scheduling appointments, software can handle things from there.
With automation software, leads and clients can receive appointment reminders via email after you complete a web form containing the client's name, email address, and appointment date and time. The form prompts a sequence of emails: an appointment confirmation, followed by reminders in the days or hours prior to the appointment.If the client or lead cancels, the software will automatically notify you so you can follow up and reschedule.
Still, the task of comparing calendars and manually scheduling appointments can consume hours of your day. To take automation a step further, consider using a scheduling tool that syncs with your Google Calendar. Using your business calendar, it allows leads and clients to view available times and schedule a meeting—making the appointment process completely automated.
15. Gauge client satisfaction
Positive or negative, the results from a satisfaction survey can give you the information you need to improve your business. The customer isn't happy? Find out what went wrong or what you could have done differently. The client loves your product or service? To replicate your success, find out why the product resonated with her.
Using automation software, email a survey link to clients who recently made a purchase. The survey, a web form, can be as simple as one question—"How satisfied were you with your recent purchase?"— with three multiple-choice answers: "not satisfied," "neutral," and "satisfied."
Automate your follow-up accordingly. Set up the software so that a negative response triggers a task to contact the client via phone or email. Reaching out quickly can prevent further damage. The majority of consumers give companies another chance after an initial poor customer service experience, but nearly 60 percent will switch companies after a second or third negative experience, according to a report prepared for American Express.
If the response was positive, send an automated email to thank your client and ask if they'd be willing to tell you more about their experience. A story from a happy client can be rewarding—and not just emotionally. A client testimonial shared on your website (with permission, of course) can be a personal, powerful way to convey the value of your product or services.
16. Ask clients for referrals
It's the oldest marketing strategy in the world. Word-of-mouth is the most trusted form of advertising, with 84 percent of people saying they completely or somewhat trust recommendations from people they know, according to Nielsen.
But sometimes, clients need a little reminder (or an incentive) to spread the word. Ask clients to give referrals by sending an automated email. To encourage them to take action, you might offer a small gift or coupon as a token of your appreciation.
When the client enters a friend's name and phone number into a web form, your software will issue a task for you or a STA member to call the referral. Why the old-school call? Emailing contacts without their direct permission puts your email at high risk of being flagged as spam, which could lead to your messages being blocked by inboxes. Pick up the phone, then ask about opting in to your emails.
17. Clean up your email list
"The more, the merrier" doesn't apply to email lists. All subscribers initially said they wanted your emails, but over time, some change their minds and become uninterested in reading them. Continuing to email them, anyway, can hinder you from reaching the people who want to hear from you.
That's because email providers like Gmail measure engagement—how often people open, click and otherwise interact with emails—in order to detect spam. High engagement tells Gmail that people want your emails. Low engagement suggests that they don't—especially if some people mark your emails as spam. If that trend continues, Gmail might label you a spammer and block all of your emails from inboxes.
With automation software, you can prune your list by targeting inactive subscribers. Because software tracks engagement metrics like opens, clicks, orders and web form opt-ins, you can single out subscribers who have been M.I.A. (120 days is a good measure).
Once the low-engagement crowd has been identified, schedule a series of three automated emails asking, "Do you want to keep receiving my emails?" Because you're targeting known non-responders, use an arresting subject line like, "Hey!" (It worked for President Barack Obama's re-election campaign). In the email, give readers the choice of two links. If they click "yes," the software will remove the "inactive" label. If the answer is "no," they'll no longer receive your emails.
Spam reasons aside, email list hygiene is important for your marketing efforts. Realistically, your target demographic isn't everyone on the planet. Paring down your list allows you to better understand your clients' needs and interests, helping you craft more precise messages.
18. Retrieve lost passwords
If clients need a password to access areas of your website, it's inevitable that they'll forget it at some point. Locating passwords shouldn't be the equivalent of digging through a lost-and-found bin. With automation software, the process takes only a moment.
To retrieve a password, a client types her email address into a form on your website. The form syncs with her contact record, which includes a password field. The client then receives an email containing her password, as well as a link to your login page. Once you've set up this automated sequence, she can forget her password as often as she'd like.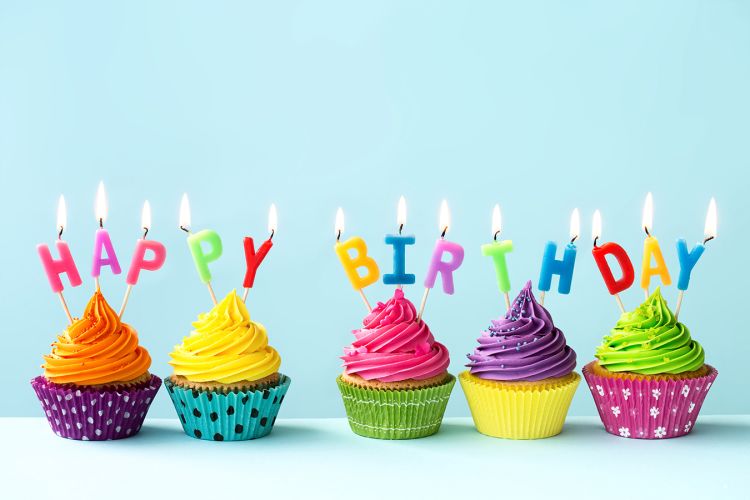 19. Remember every client's birthday
With automation software, remembering birthdays is a piece of cake. But before you can send a birthday message, you need dates. Collect birthdays by sending an automated email asking, "Can I get your birthday on file so we can celebrate with you?" A link takes the client to a web form. They enters their birthday, which the software adds to thre client's information in the client management system.
Then set up an automated email to send a birthday email on the big day (or perhaps a few days in advance if you're including a time-sensitive offer).
Use an email template with a bit of personalization:
"Happy birthday, [First Name]!"
Whether you're sending a coupon or simply wishes for a good year ahead, your client will be touched that you remembered.
20. Gain social media followers
If you're using social media (and you should be!) for your marketing efforts, you can use automation to beef up your followers. Whether you tweet every day, create a Facebook event every week, or pin like crazy to display your new products on Pinterest, social media platforms provide a great way to stay in front of clients without bombarding them with emails. But if a social media campaign is posted and no one sees it, did it even happen?
Gaining fans and followers on social media is almost effortless with automation software. Send clients an automated invitation to check out one of your social profiles:
"Did you know that we post how-to videos on Facebook every week? Click here to check out our Facebook page."
When a client clicks the link, your software's work is done. You can't guarantee that customers will decide to "like" your page, but at least you've made them aware that your profile exists.
P.S. Add a P.S. to your email for the inevitable clients who don't use social media: "If you aren't on Facebook, could you please click here to let me know?" If the client clicks the link, the software takes note so you don't ask again in the future.